CYLINDER BORING MACHINE T8018A
stars, based on
( 0 )
reviews
Price:
$7000.00 $7300.00 unit
Description
CYLINDER BORING MACHINE

The machine is mainly used for boring the cylinder hole of internal combustion engine and the inner hole
of cylinder sleeve of cars or tractors, and also for other machine element hole.
T8018Ais a mechanical-electronics driven and spindle speed frequence changed speed variation.
T8018B is a mechanically-driven.
T8018C is used for processing special large motor cylinders
Standard Accessories:
Spindle Φ56mm, Φ75mm,
Boring cutter, Cutter setting
micrometer, parallel
Optional accessories:
Spindle Φ28mm
Spindle Φ120mm
V-type cylinder fixture
Quick cylinder fixture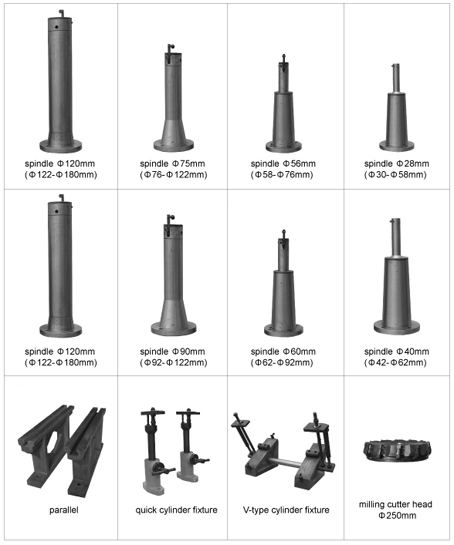 Main Specifications
Model

T8018A

T8018B

T8018C

Processing Diameter mm

30-180

30-180

42-180(with optionals)

Max. Boring Depth mm

450

450

650

Spindle Speed r/min

Infinitely variable

175,230,300,350,460,600

175,230,300,350,460,600

Spindle Feed mm/r

0.05,0.10,0.20

0.05,0.10,0.20

0.05,0.10,0.20

Main Motor Power kw

3.75

3.75

3.75

Overall Dimensions mm

(L x W x H)

2000 x 1235 x 1920

2000 x 1235 x 1920

2680 x 1500 x 2325

Packing Dimensions mm

(L x W x H)

1400 x 1400 x 2250

1400 x 1400 x 2250

N.W/G.W kg

2000/2200

2000/2200

3500/3700